Erweitern Sie Ihren Behandlungshorizont
Lumenis cutting-edge urology solutions provide you with the latest advancements in the field of lithotripsy and BPH treatments, for the speed, accuracy and efficiency that your practice requires.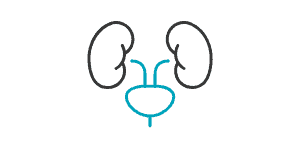 Die patentgeschützte MOSES Technologie stellt einen echten Durchbruch bei Holmium-Laser-Lithotripsie und BPH-Behandlungen dar. Mit 20% kürzeren Prozeduren, 25% Verringerung der Fragmentierungszeit, und 60% weniger Retropulsion – MOSES bringt Präzision und Effizienz auf eine höhere Ebene, und definiert die urologische Chirurgie neu.
Lumenis Hochleistungs-Holmium-Laser bieten Ihnen Vielseitigkeit, Geschwindigkeit und Leistung, die Sie brauchen, um die besten Lithotripsie Ergebnisse zu erzielen.
Mit klaren klinischen Vorteilen und einer akzeptablen Lernkurve – Holmium Laser Enukleation der Prostata (HoLEP) ist die optimale Wahl für ihre Patienten.
Literaturhinweise
---
Elhilali et al. Moses technology in a stone simulator.Can Urol Assoc J. 2018 Apr;12(4):127-130. doi: 10.5489/ cuaj.4797. Epub 2017 Dec 22
Andonian et al. Double-blinded Prospective Randomized Clinical Trial Comparing Moses and Regular Modes of Holmium Laser Lithotripsy: Preliminary Results. Podium presentation at EAU 2018
Elhilali M., Badaan S., Ibrahim A., Andonian S. Use of Moses Pulse Modulation Technology to Improve Holmium Laser Lithotripsy Outcomes: A preclinical study. Journal of Endourology (June, 2017)